Corinne Loesel
Digitalisation des PME, Expert Fit 4 Digital, Communication et Marketing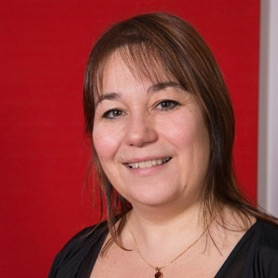 Spoken languages
Français
Countries:
Belgique, France, Luxembourg, pays francophone
Fields of expertise
Communication, marketing, video, sites web, digitalisation
How can I help you?
Je peux vous accompagner dans la digitalisation de vos processus et services, et plus particulièrement améliorer votre communication digitale (création de site web, pages de réseaux sociaux, google my business…). Je vous accompagne également pour la création de contenu (vidéos animées, photos…) afin de mieux présenter vos produits et services…
Luxembourg : je suis agréée Fit 4 Digital et Fit 4 Digital Packages.
Biography
Corinne Loesel réside en Moselle (F) et possède plus de 20 ans d'expérience dans le conseil informatique à Luxembourg.
Après son Doctorat obtenu en 1995 dans le domaine de l'Intelligence Artificielle, elle met ses compétences au service du List (Luxembourg Institute of Science and Technologie). En 2015, elle décide de fonder sa société  experte-conseil en innovation TIC (Technologies de l'Information et de la Communication), qui accompagne toute organisation dans sa volonté de se digitaliser.
Elle est depuis agréée Fit 4 Digital et Fit 4 Digital Packages par Luxinnovation.