Curtis Coureau
IT Consultant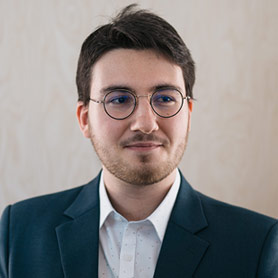 Spoken languages
English, French
Countries:
France & Internationally
Fields of expertise
Web Development, Mobile Development, WordPress, Web Performance, Excel Functions
How can I help you?
Consulting and auditing.
You are aiming to:
– develop, rebuild, structure or improve the performance of a website or a mobile application.
– get advice or technical support on WordPress.
Biography
Armed with successful experiences as a computer engineer in Orange and Capgemini, as a partnership supervisor in Taker Junior and from now on as a project manager for a startup and CEO of an IT services and consulting company, I deal with and solve our customers and partners problems on a daily basis.
The years spent working in the IT field alongside my studies in EPITECH have enabled me to develop my expertise further to meet the requirements of this market so that I can now provide consulting services in web and mobile development.