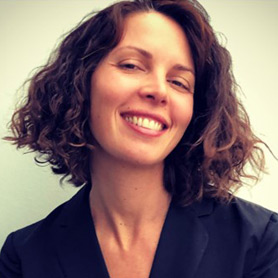 Spoken languages
English, French, Italian, Spanish
Countries:
All
Fields of expertise
Branding, marketing, digital marketing, personal branding
How can I help you?
I can help you to:
Build strong foundations for your business: from positioning to brand identity to marketing strategy
Create logo, websites and marketing material
Understand and drive digital marketing strategies and tactics
Unpeel your personal brand and communicate it effective for professional growth
Understand and connect with your audience to boost sales
Biography
Branding strategist with over 17 years of experience gained across the UK, Australia, Asia and the EU. Founder of my own business, I help my clients position their brand as the cornerstone of their company, and guide them in creating professional and compelling brand and marketing activation strategies.
Having been featured in several industry-related publications and invited to many talks on branding and marketing, I look forward to sharing my expertise in the field.
I am also a passionate teacher and module leader for the Entrepreneurship and strategic growth course at Kingston University, London.
Finally, I am a firm believer in the power of purpose-led brands and in the positive impact on society that businesses can have.